Karabuning Resort and Spa
304/5 Moo 2 Surasak, Sriracha, Chonburi 20110
Tel : -
Fax : -
Email : info@n-inter.co.th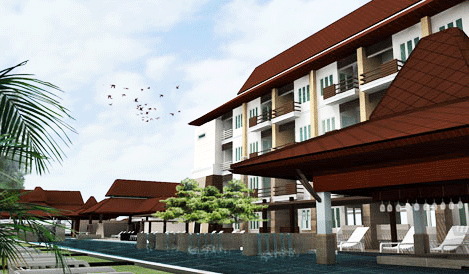 - Located in the heart of Sriracha, Karabuning Resort and Spa offers a unique opportunity to enjoy all the pleasures of the city while staying in a peaceful, natural environment. Karabuning Resort and Spa the only place in Sriracha to offer low-rise accommodation, comprised of four fully-secure buildings housing a total of 64 studio apartments and 15 suites, available for both short- and long-term rental.

- Each furnished apartment provides wireless Internet connection, satellite television, hot and cold water, a full bath, Jacuzzi (Suite), and small kitchen. A putting green, cafe, and swimming pool are also available to residents. Gardens surround the entire complex, providing a relaxing setting and the opportunity to truly touch the beautiful nature that Thailand has to offer-right at your own home.

- Karabuning Resort and Spa is an oasis for those wanting to escape the city, whether it be for a day at the spa, a delicious meal, or for a better living arrangement, yet is still conveniently located minutes from the city center Its unique focus on maintaining a balance between modern comfort and the pleasures of Thai nature makes it an exceptional experience.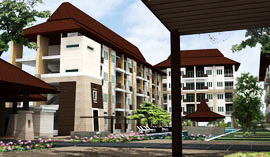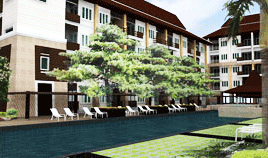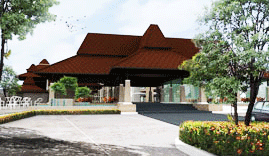 -Dining at Karabuning Resort and Spa is a pleasurable experience. The choice of either a Thai-Western restaurant or Japanese Nippon-Tei ensures that every guest can find a flavourful meal to suit any preference.

Whatever the choice, each customer can enjoy delicious, traditional foods from Thailand and beyond.
- Every room at Karabuning Resort and Spa balances the qualities of comfort and style to make your home the most relaxing it can be. Guests and residents have a choice of either a 45m2 studio or a 90m2 two-bedroom suite. All rooms are luxuriously furnished and include a private balcony overlooking a koi pond, lotus pool, swimming pool, and the surrounding gardens. Other features include:
Pantry and small kitchen with standard utensils suitable for everyday cooking
  Shower and bath with Jacuzzi (Suite), bidet (TOTO)
  Hot and cold water and air-conditioning
  High-speed wireless Internet (4M) free of charge.
  Satellite television
  Stereo with CD player
  In-room safety box
  Full range of linens and towels
  Housekeeping service
  Key-card security system for optimal privacy and protection

-These stylish, sophisticated rooms are ideal for anyone seeking understated luxury and a quiet retreat, while still feeling right at home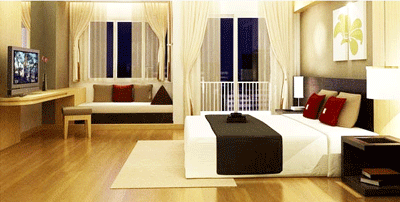 Special Monthly Rates : Long Stay Rates
Room type and Rate:2008
Room Type

Area

Monthly Rate

45 Sq.M.

90 Sq.M.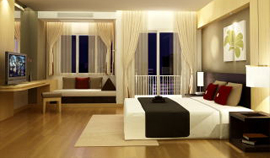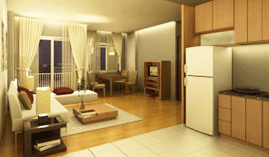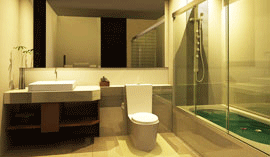 - Nestled among the picturesque tropical gardens and a lotus pool,

- The spa at Karabuning Resort and Spa offers an exquisite retreat to relax and rejuvenate.
- Guests can pamper themselves with a list of spa treatments and massages, which are all designed to calm the inner self and improve physical well-being.
- Enjoy a luxurious experience in a tranquil environment to refresh, renew, and restore the body and mind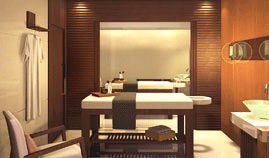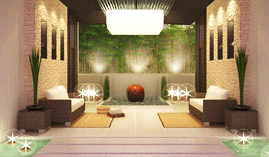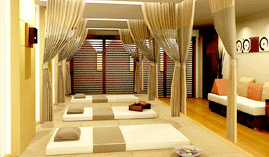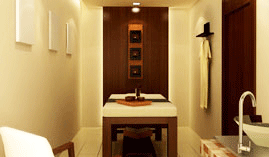 The facilities and services provided

Karabuning Resort and Spa provides several facilities to suit the varying needs and desires of its guests and residents:

Swimming pool : Relax by or cool off in the refreshing swimming pool surrounded by tropical gardens reflective of Thai nature.

Putting green : Spruce up your shot or just stay in your game with the use of a private putting green.

Conference room : Karabuning Resort and Spa is the ideal location for business meetings, seminars, and theme parties.
In addition to the Conference Room, beautiful gardens and an elegant gazebo are perfect for social events and small shows.

Fitness room : Guests interested in maintaining a fitness regime will find the Fitness Room both convenient and satisfactory.

Bar : Unwind after a long day at the visitor-exclusive bar.

Parking : No need to worry about where to park--one space per room is provided free of charge to all residents.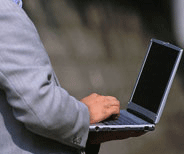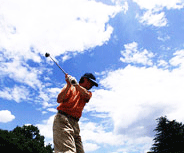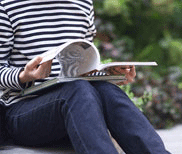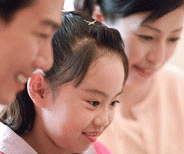 SERVICES:

Karabuning Resort and Spa seeks to create the most relaxed, convenient, and pleasurable living situation. As part of this effort, Karabuning Resort and Spa offers several services:

Tours : Located in Sriracha, Chonburi, Karabuning Resort and Spa is perfectly situated between Bangkok and Pattaya, making it the perfect place to organize tours of the surrounding areas and where ever you want. Experts at Karabuning Resort and Spa can use their most informed local knowledge to create a carefree, enjoyable experience.
Transportation : The staff at Karabuning Resort and Spa is prepared to arrange luxurious and dependable transportation to meet the needs of its guests.
Laundry : There is no need to worry about the little things at Karabuning Resort and Spa. For a minimal fee, the personnel can take care of any laundering requirements.
24-hour service : Have all your needs met and questions answered at the front office at any time, day or night. Also, enjoy the security of strong boxes for the deposit of valuables, worry-free.
Shopping : Daily transfer to shopping center.