ANTIQUE PALACE



89 Soi Thonglor 13,Sukhumvit 55,
Klongton-Nua,Wattana, Bangkok

Email : info@n-inter.co.th

or sales@n-inter.co.th

Location :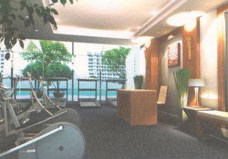 Superbly Balanced Combiantion of Ideal Residence The ideal convenient residence situated in the heart of THONGLOR. Convenience within easy reach (BTS,Shopping at Villa Market, J-Avenue, Market Place and Playground). Craciouse home atmosphere with Oriental Contemporary style interiour. Rejuvenate your senses wiht Luxury facilities-state-of-the-art fitness enter, sauan, pool and relax with modern system including 24hrs. CCTV security and full concierge service.
Apartment Types

Floor.

Sqm.(2m)

No.of unit

Monthly

1Bedroom

Floor.2

65

204

45,000

1Bedroom

65

202

45,000

2Bedroom

85

203

56,000

2Bedroom

85

201

56,000

1Bedroom

Floor.3

65

302

45,000

2Bedroom

85

301

57,000

1Bedroom

Floor.4

65

402

46,000

2Bedroom

85

401

58,000

1Bedroom

Floor.5

65

502

46,500

1Bedroom

Floor.6

65

604

50,000

1Bedroom

65

602

50,000

2Bedroom

85

603

65,000

2Bedroom

85

601

65,000

1Bedroom

Floor.5

65

502

46,500

1Bedroom

Floor.8

65

802

48,000

1Bedroom

Floor.10

1002

48,500
Number of units : 14-Storey Building,Totally 32 exulusive units
Terms and Conditions : One Year
Diposit : A refundable security deposit of 2 months and 1 month rent in advance.
Features & Services :
: Fully furnished apartment with kitchen and electrical appliances
: Free in room high-speed internet connection via Wireless LAN
: Free Cable TV Network (NHK,CNN,BBC,ESPN,cartoon Network,HBO,etc.)
: Daily room cleaning service
: 24-Hour Security guards with CCTV and Proximity access card
: 24-Hour Concierge and Maintenance services.
In Room features :
: Television,DVD Player
: Refrigerator
: Microwave
: Kitchen Appliances
: Water Heaters
: Washing Machine
: Telephone line
: Hight speed Internet
Facilities :
: Swimming Pool
: Fitness Center
: Steam & Sauna Room
: Car Parking
Room